Book Fair Sales
Wednesday, November 19 – 7:30 am to 3:00 pm
Thursday, November 20 – 7:30 am to 3:00 pm
THURSDAY NIGHT – 6:00 pm to 8:00 pm
Our Online Fair is already running! Visit http://bookfairs.scholastic.com/homepage/England!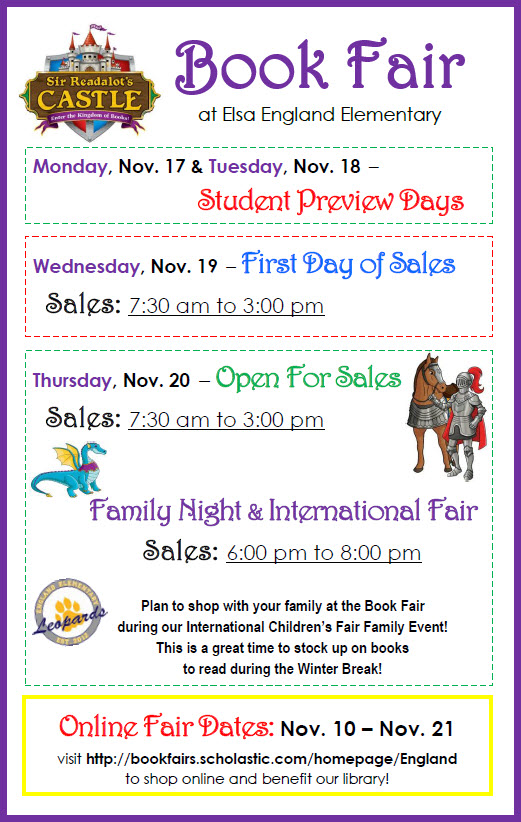 Volunteers can help by setting up the fair, helping students write their wish lists, selling books and finally, packing up the fair.  Please consider signing up for a shift!  It is a fun volunteer opportunity!