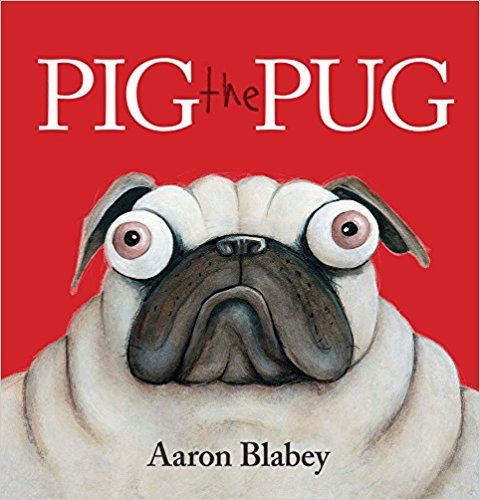 YOU can win a free copy of Pig the Pug by Aaron Blabey!
From the publisher:
"Pig is a greedy and selfish Pug. He has all the bouncy balls, bones, and chew toys a dog could ever want yet he refuses to share with his poor friend, Trevor. Little does he know, however, that being greedy has its consequences. Join Pig as he learns to share – the hard way!"
While you're waiting to see if you've won, check out this video of the book being read aloud!
This book is 32 pages long and the suggested age range is 5-7 years old.

Here's how to enter this giveaway:
1.  Visit the England Library blog and write a comment on THIS post. Your comment should include your FIRST NAME, LAST INITIAL, what GRADE you're going to be in NEXT year, and a message for Mrs. Kupersztoch!
Do not leave any other personal information in your comment!  Do not post your e-mail address. Only one entry per student will be accepted, and only England Elementary students are eligible to participate.  Every comment has to be approved in order to appear on the website, so if you don't see your comment right away, don't worry!
2.  After the contest closes, I will choose a comment at random and that student will receive the giveaway prize!  The winner will be announced as an update at the top of this post and the prize book will be waiting for the winning student in August!