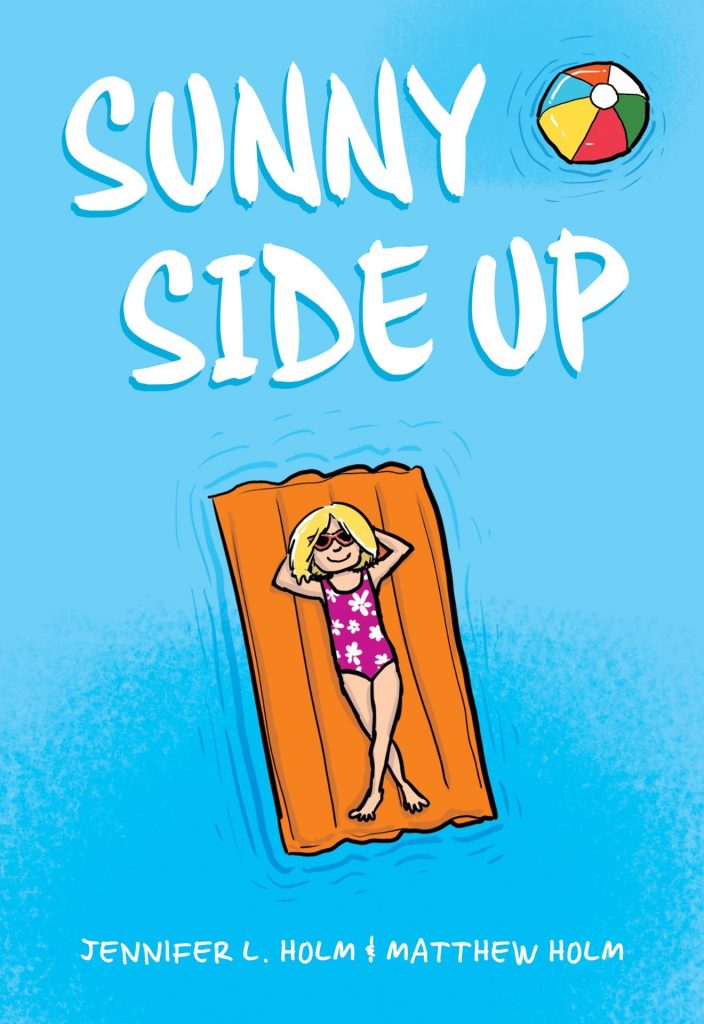 YOU can win a free copy of Sunny Side Up, a graphic novel by Jennifer L. Holm and Matthew Holm!
This book is 224 pages long and the suggested age range is 8-12 years old.
From the publisher:
"Sunny Lewin has been packed off to Florida to live with her grandfather for the summer.  At first she thought Florida might be fun — it is  the home of Disney World, after all.  But the place where Gramps lives is no amusement park.  It's full of . . . old people.  Really old people.
Luckily, Sunny isn't the only kid around.  She meets Buzz, a boy who is completely obsessed with comic books, and soon they're having adventures of their own: facing off against golfball-eating alligators, runaway cats, and mysteriously disappearing neighbors.  But the question remains — why is Sunny down in Florida in the first place?  The answer lies in a family secret that won't be secret to Sunny much longer. . ."

Here's how to enter this giveaway:
1.  Visit the England Library blog and write a comment on THIS post. Your comment should include your FIRST NAME, LAST INITIAL, what GRADE you're going to be in NEXT year, and a message for Mrs. Kupersztoch!
Do not leave any other personal information in your comment!  Do not post your e-mail address. Only one entry per student will be accepted, and only England Elementary students are eligible to participate.  Every comment has to be approved in order to appear on the website, so if you don't see your comment right away, don't worry!
2.  After the contest closes, I will choose a comment at random and that student will receive the giveaway prize!  The winner will be announced as an update at the top of this post and the prize book will be waiting for the winning student in August!