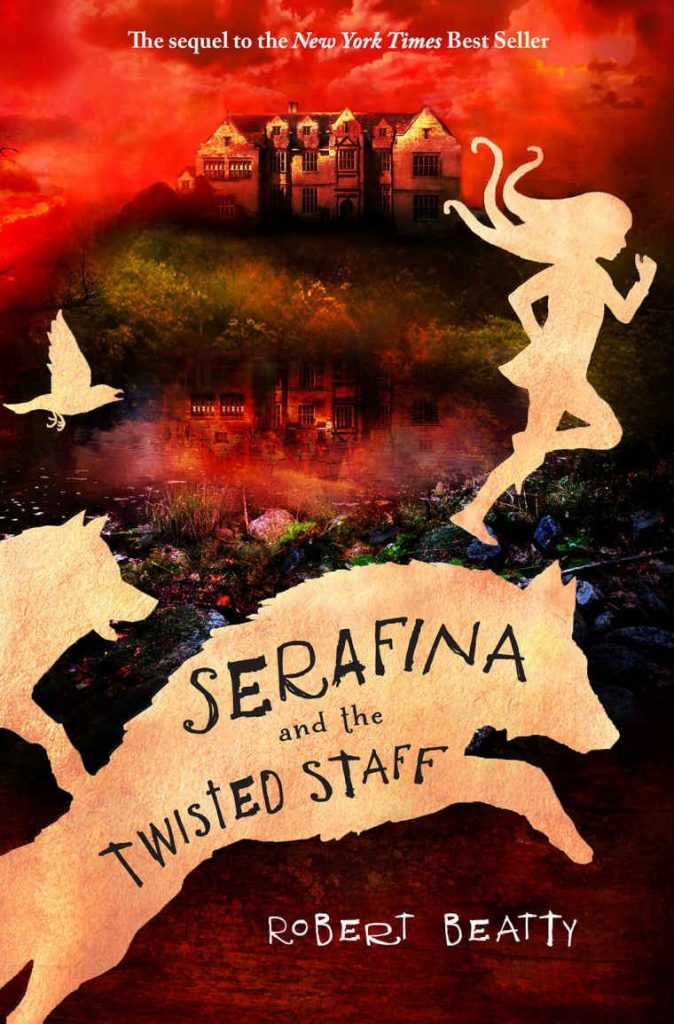 YOU can win a free copy of Serafina and the Twisted Staff by Robert Beatty!
This book is 400 pages long and the suggested age range is 9-12 years old.
From the publisher:
"Serafina's defeat of the Man in the Black Cloak has brought her out of the shadows and into the daylight realm of her home, Biltmore Estate. Every night she visits her mother in the forest, eager to learn the ways of the catamount. But Serafina finds herself caught between her two worlds: she's too wild for Biltmore's beautifully dressed ladies and formal customs, and too human to fully join her kin.
When a mysterious series of attacks test Serafina's role as Biltmore's protector, she finds herself torn from the side of her best friend and only ally, Braeden Vanderbilt. Heartbroken, she flees.
Deep in the forest, Serafina comes face-to-face with the evil infecting Biltmore-and discovers its reach is far greater than she'd ever imagined. All the humans and creatures of the Blue Ridge Mountains are in terrible danger. For Serafina to defeat this new evil before it engulfs her beloved home, she must search deep inside herself and embrace the destiny that has always awaited her."

Here's how to enter this giveaway:
1.  Visit the England Library blog and write a comment on THIS post. Your comment should include your FIRST NAME, LAST INITIAL, what GRADE you're going to be in NEXT year, and a message for Mrs. Kupersztoch!
Do not leave any other personal information in your comment!  Do not post your e-mail address. Only one entry per student will be accepted, and only England Elementary students are eligible to participate.  Every comment has to be approved in order to appear on the website, so if you don't see your comment right away, don't worry!
2.  After the contest closes, I will choose a comment at random and that student will receive the giveaway prize!  The winner will be announced as an update at the top of this post and the prize book will be waiting for the winning student in August!