The lucky 2nd, 3rd, and 4th graders at England Elementary will host the Bluebonnet-Award-Nominated Illustrator, Don Tate, on Wednesday, November 29th! His recent illustrated book, Whoosh! Lonnie Johnson's Super-Soaking Stream of Inventions, is currently on the Texas Bluebonnet Award Master List for 2017-18!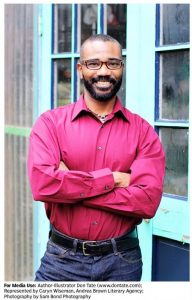 If you would like to order an autographed copy of Don Tate's recent books, please click on the image below and return the order form with payment by Wednesday, October 18th.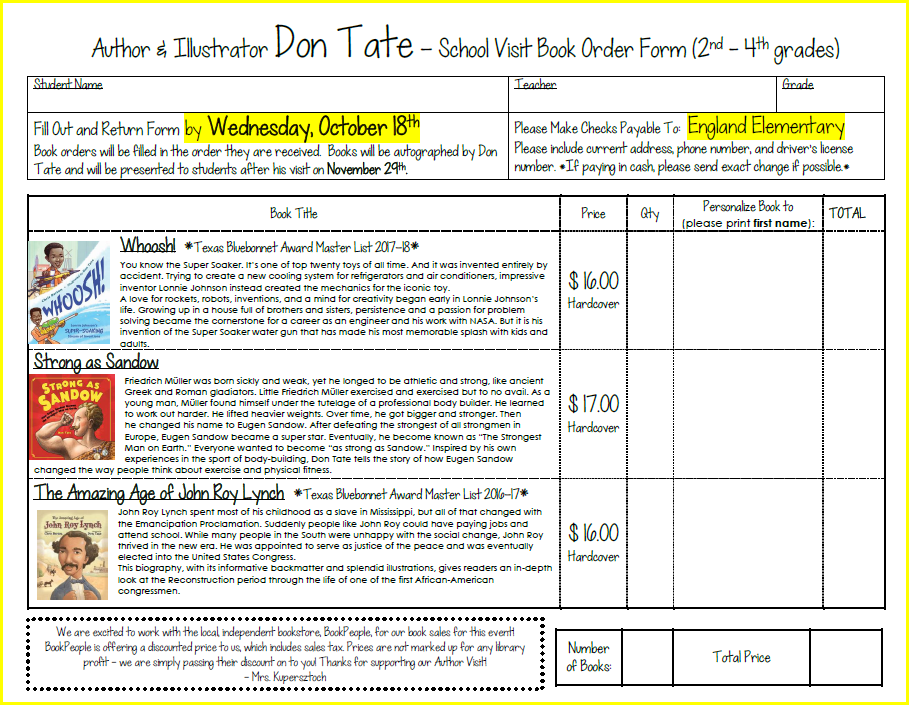 Local independent bookstore, BookPeople, will be selling copies of Whoosh!, Strong as Sandow, and The Amazing Age of John Roy Lynch to our students in advance of his visit, so our guest is able to sign and personalize books while he visits England Elementary!
Check out the slides from our Student Presentation this week sharing all of the information about Mr. Tate's upcoming visit! Thank you in advance to our PTA, who helps makes visits like this possible for our students!