PreK students, Kindergarteners, and 1st graders are very excited to meet Emily Arrow on WEDNESDAY, FEBRUARY 27th! Emily is a former elementary-school-music-teacher-turned-kidlit-singer/songwriter; writing and performing fabulous songs based on picture books!
You can watch many videos of her original songs on her Emily Arrow YouTube channel, and we are excited to offer the pre-sale opportunity to purchase a signed CD before her visit! Order forms will be sent home in the next few days, and please return them by Monday, February 11th! You can also click the image below to download a new pre-order form.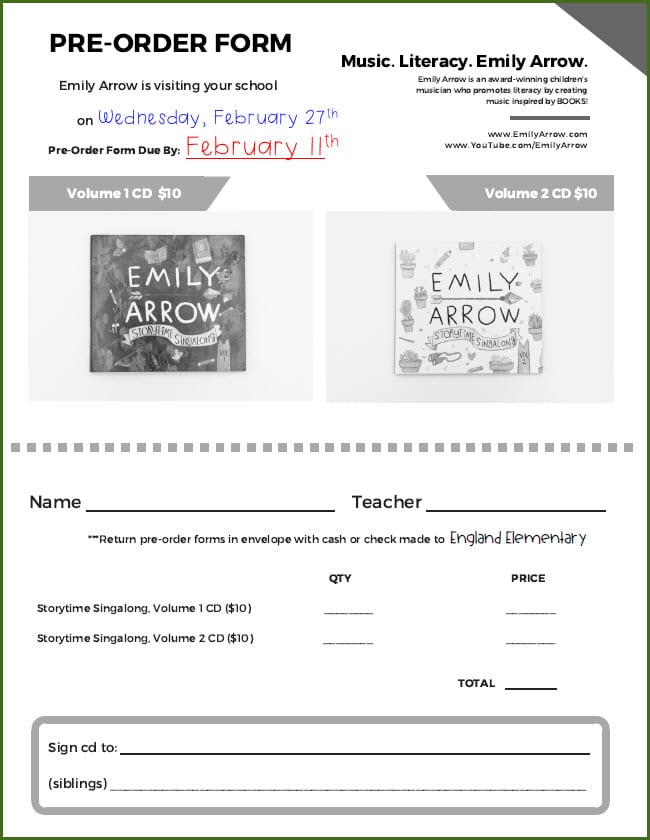 Thank you to our AWESOME PTA for funding and supporting this very special literacy-music visit from Emily Arrow!