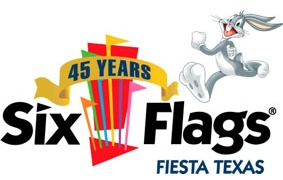 The Six Flags Six Hour Reading Program has begun!  Students in grades K-5 are encouraged to participate in the Six Flags Six-Hour Read to Succeed Program running from NOW through FRIDAY, February 22nd.
Six Flags Fiesta Texas encourages students to read for six hours outside of their regularly assigned reading — to READ FOR FUN – and is happy to reward those students with a free ticket to Six Flags Fiesta Texas!  Forms will be distributed this week in Thursday Folders to all K-5 students.
Please read the front and back of the form, fill out as directed (including parents' initials and signature) and return NO LATER THAN FRIDAY, February 22nd to your child's teacher.  The theme park tickets will arrive mid-May for those who participate. Get ready to READ, READ, READ!
If you need an additional copy, click on the form below to print out a PDF!
To hear more about the program, watch the short video below!